Award Winner Raise3d pro2 plus for 2019
Award Winner Raise3d pro2 plus for 2019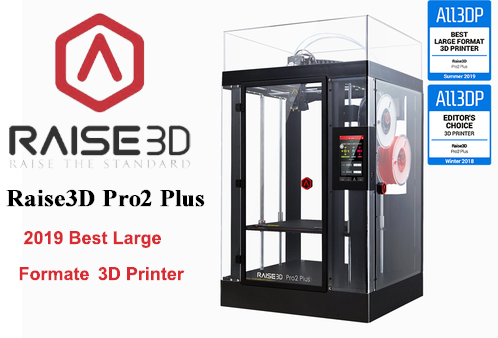 The best Large-Format 3D Printer 2019 according to All3DP website.
Raise3d Pro2 Plus has been the best seller to Universities, Manufacturing companies and Design Firm and others . Beside the large format of the printer (305x305x605 mm), the printer optimized electronics, User Interface Screen and Slicing Software put the printer on top of all competitions . 
Idea Maker software plays important part of this machine excellent performance. The slicing software is simple yet can handle complex geometry
Buying the Raise3d pro2 plus  long term investment in reliability  , high performance and company stands behind their products.