PETG 1.75mm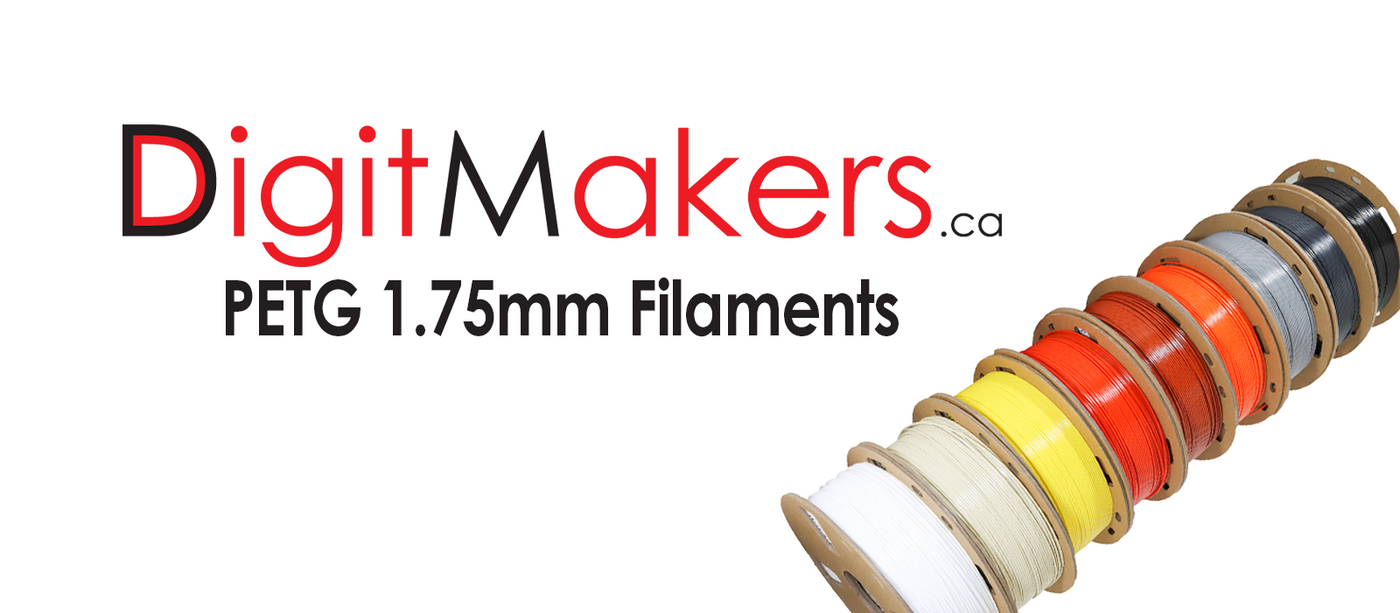 Browse through our collection of high quality PETG Filaments at best prices. 
Our large collection of  PETG Filaments for 3D Printing is available in over 42 colors. Shop online and get yours delivered now! 
DigitMakers is an online and retail 3D Printing Supplies store based in Toronto,  Ontario, Canada, ready to provide you with all your 3D Printing needs. Visit today or order online to avail exciting offers on 3D Filaments. 
PETG 1.75mm